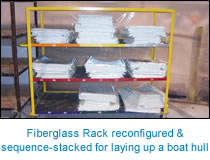 Skier's Choice builds luxury inboard boats for skiing and wake boarding in their plant in Marysville, Tennessee. Their two key products, the Supra and the Moomba, are among the most popular boats in their class. In 2006, they began their lean journey.
The company was in sound financial condition and they were meeting their demand, so they decided not to bring in an external consultant or hire a lean coordinator. Instead, they found a vendor who could teach them the lean tools and how to apply them.
They began with executive education and benchmarking, getting enough knowledge to develop a more detailed plan for their transformation. In April 2006, CEO Brad Denning attended the Lean Systems Executive Program taught by ILS team members. In August, they hosted their own executive course for their leadership team, and brought in their key suppliers and partners, like Tom Broy, president of IBBI, a buying consortium Skier'€™s Choice belongs to.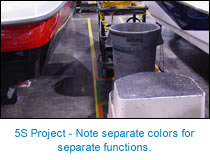 Following the "Go and See"€ rule they learned early in these workshops, Skier's Choice took benchmarking trips to companies considered world class in many performance areas. These included Toyota, Denso, Summit Polymers, Boeing, Subaru, Batesville Casket, Budweiser and even Walmart. They also took benchmarking trips to see other boat builders such as Malibu, Cobalt, Triton, Bryant, and SeaRay.
From June to December, they hosted their first on-site Lean Systems certification series of workshops. Twenty-five people from all levels of the organisation completed one three-day, high intensity workshop per month for six months, with project assignments between the courses. This exposed them to all the lean principles, techniques and tools, as well as all the troubles companies can experience when driving change through their organisation.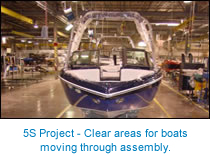 After starting their second series of workshops in January 2007, they began teaching lean basics to everyone in the company. All operators were given 20 hours of lean education. These overview workshops were taught by graduates of the first certification series, eventually teaching all 350 team members. With the completion of this training, Skier's Choice introduced the Lean Improvement Activity Sheet to capture the ideas the workforce had, and implement them more quickly. Within a matter of weeks, they received over 600 ideas from the workforce.
In the end, 75 people from every functional area in Skier'€™s Choice completed the full certification series; all becoming change agents within the organisation. They learned in workshops, they learned by doing their projects together and the learned by interacting with parts of the organisation they may never have spoken to before this initiative launched. This created a shift toward a continuous improvement culture in their day-to-day work, making Skier's Choice a great place to work.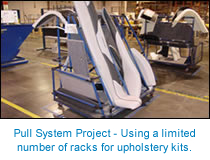 In late 2008, with the economy tumbling and boat sales dropping dramatically, Skier'€™s Choice was able to make people-friendly adjustments (no overtime, reduced the temporary workforce, temporary furloughs and leadership pay reductions) that allowed them to absorb the change quickly. With demand down, they redoubled their efforts, and further refined their production system, fully achieving single-piece flow in their manufacturing and sub assembly operations, further reducing inventories and saving a significant amount of money to use to keep the company healthy. Says Denning, "€œI'€™m convinced that by applying what we learned from ILS when we did is a major reason we were able to keep our doors open." As a closely held company, total savings and return on investment figures are not released at the request of the company.