'We'€™ve seen very substantial savings . . .'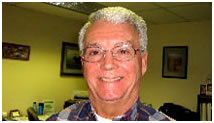 At first, we had difficulty seeing how Lean could fit in with our operation, but our production manager attended a certification class taught by David Veech and his associates and came back with a much clearer understanding. Then the company president, John C. Schroeder, and I attended a one-week ILS executive seminar and later invited ILS to our plant. They put together a plan that enabled us to implement Lean systems throughout the company.
Our goal all along was not to install little bits and pieces of Lean, but to change the culture of the whole company. We felt very strongly that employee involvement was the key. So every employee has gone through extensive training.
We'€™ve seen very substantial savings each time we'€™ve implemented a group of machines with a team leader. We'€™ve reduced the amount of material handling needed because of lower inventories and we have less scrap and less rework.
Best of all, the employees have accepted this extremely well. Once they go through the training and they're on the team, there's more enthusiasm and understanding.
Wabash Plastics is a provider of high-quality custom plastic injection- molded parts and professional design assistance. The company employs 240.
Ed Furniss -€" VP/Plant Manager
Wabash Plastics, Evansville, IN