'They were always there to support us . . .'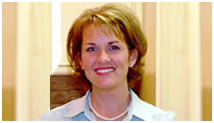 It has been a partnership from the very beginning. ILS taught us the basic skills and as we implemented changes, they were always there to support us, give us direction and show us new ways of thinking to help us move forward.
We've adopted Lean in every part of our operation. Using the Lean principles we learned from ILS, we'€™ve doubled our sales growth without increasing our headcount significantly and actually reduced warehouse space.
Rev-a-Shelf, LLC, makes quality, functional residential cabinet storage and organizational products.
Suzy Whatley - Director of Operations
Rev-a-Shelf, LLC.Louisville, KY